Sofia Crokos Events & Lifestyle
x
The Heritage Collection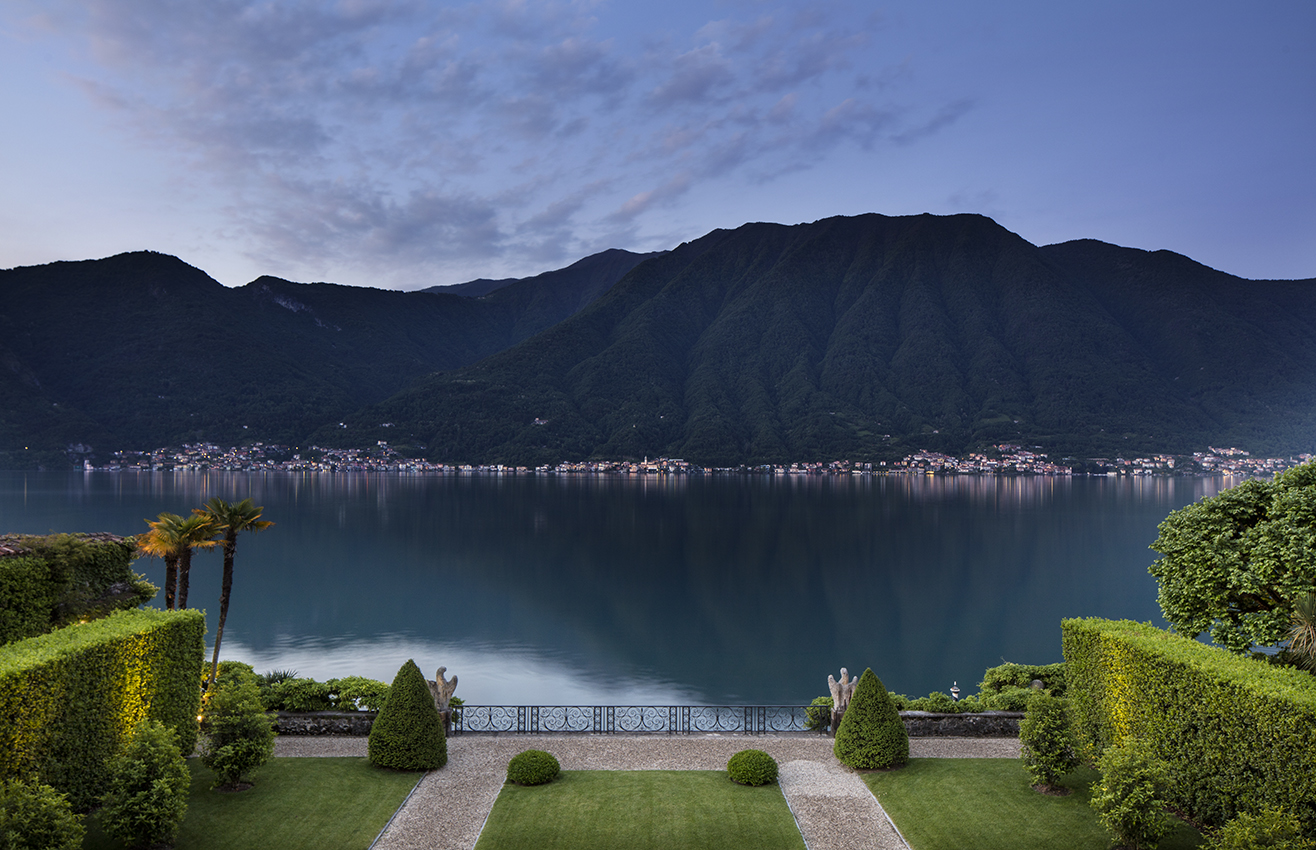 Situated between Il Dosso di Lavedo and the Comacine Island, Villa Balbiano is one of the most important historical properties on the shores of Lake Como. The history of Villa Balbiano can be traced back to mid 16th century and is strongly linked to the noble Giovio family who used it as their residence. Enlarged and embellished, Villa Balbiano was used to host a gallant and frivolous society where festivals, banquets and dances followed one by another relentlessly. The lake offers a great environmental variety; mountains to the lake, from alpine valleys to small hills. Clients who have an eye for fine art, interior design and couture fashion will appreciate Villa Balbiano's grandeur, which is the ideal setting for a large-scale wedding or private celebration.
Villa Balbiano can accommodate up to thirty guests including a private Villino. The property includes indoor and outdoor swimming pools, a gym and two boat houses. Guests have access to a full staff and private access by boat. Additional amenities are available upon request.
Château de Villette, built in the XVII century and designated as one of the most important historical Château in France, is located approximately 40 minutes outside of Paris. The splendid gardens were designed by Andre Le Notre, who also created the gardens at Versailles. The pedigree and elegance of classic design, brought by him, earned Château de Villette the designation of "Le Petit Versailles". The Chateau sits on more than 185 acres of land including gardens, two lakes, 16th century pressoire à vin, the magnificent cascade fountain, glass house and orangery. Over the last few years the Château has been restored to the highest standards of comfort and luxury by the famous French decorator Jacques Garcia. The Château is well-suited for large scale weddings, corporate gatherings and social soirees in complete privacy.
Château de Villette can accommodate twenty seven guests, with custom furnishings and antique artwork throughout the interior. Guests have access to a full staff, heated outdoor swimming pool and gym area on site. Additional amenities are available upon request.
Perched on the cliffs of the Sorrentine Peninsula, overlooking the Bays of Naples, Villa Astor is an extraordinary private residence boasting one of the most beautiful gardens and finest botanical collections in Europe. Ancient ruins of a Roman villa built by Agrippa Postumus in the 1st century A.D, remain on the property. With statues nestled in the gardens and throughout this property, Villa Astor blends modern design touches with rich history. The wrap-around rooftop terrace is ideal for cocktail hour, with sprawling views of the ocean below. Smaller weddings (up to 200 guests), milestone celebrations and executive retreats are a perfect match for this stunning Sorrento property, combining the natural elements in perfect harmony.
Villa Astor can accommodate eight guests in the main house and Torre combined. Guests have access to a full staff, private access by boat, outdoor pool and gym area on site. This property includes a stunning natural seawater grotto. Additional amenities are available upon request.
The Villa Clara is one the most prestigious private villas in Rome, built in 1929, inspired by the Greco-Roman architecture. Located in the centre of Rome, Villa Clara faces a garden of the Borghese gallery. A small family retreat, corporate gathering or workshop, or intimate party is ideal for this property, where guests can enjoy sprawling 360 degree panoramic views of Rome just outside the walls of this historic treasure. The wellness area with hammam, jacuzzi, gym and indoor pool makes Villa Clara a restorative gem.
Villa Clara can accommodate eight guests. Each room is well appointed with fine furnishings throughout, with a spiral staircase inside the estate as a focal point. Secure parking for 3 cars indoors and 2 outdoors.